Eley Ammunition Distributor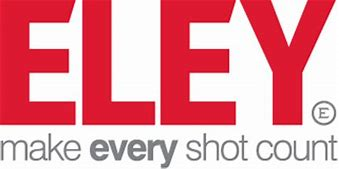 ---
---
I am an Eley Ammuniton Distributor through Zanders Sporting Goods. Ammunition can be ordered by specific lot number and drop shipped directly to you. Pricing is extremely competitive and depends on quantity ordered.  A list of lot numbers can be found by clicking on Zanders Eley Lot Inventory. Quantities are only accurate as of the date on the list.
Test boxes and bricks may be ordered in any quantity. (shipping rates below apply to all orders)
Call, Text, or Email for information.
---
Current Eley Pricing
Tenex Line (Red Box) - $17.00/Box $1600/Case
Match Line (Black Box)- $13.50/Box $1300/Case
Team (Blue Box) - $11.50/Box $1100/Case
All orders over $600 drop shipped is FREE from Zanders warehouse
Under $600 drop shipped is $15.00 from Zanders warehouse
Other Pricing Available Upon Request
---
Click below to be re-directed on an order request form. After submitting the form,  We will verify inventory and place your order upon payment agreement. Please provide accurate contact information so keep from delaying your order.
---